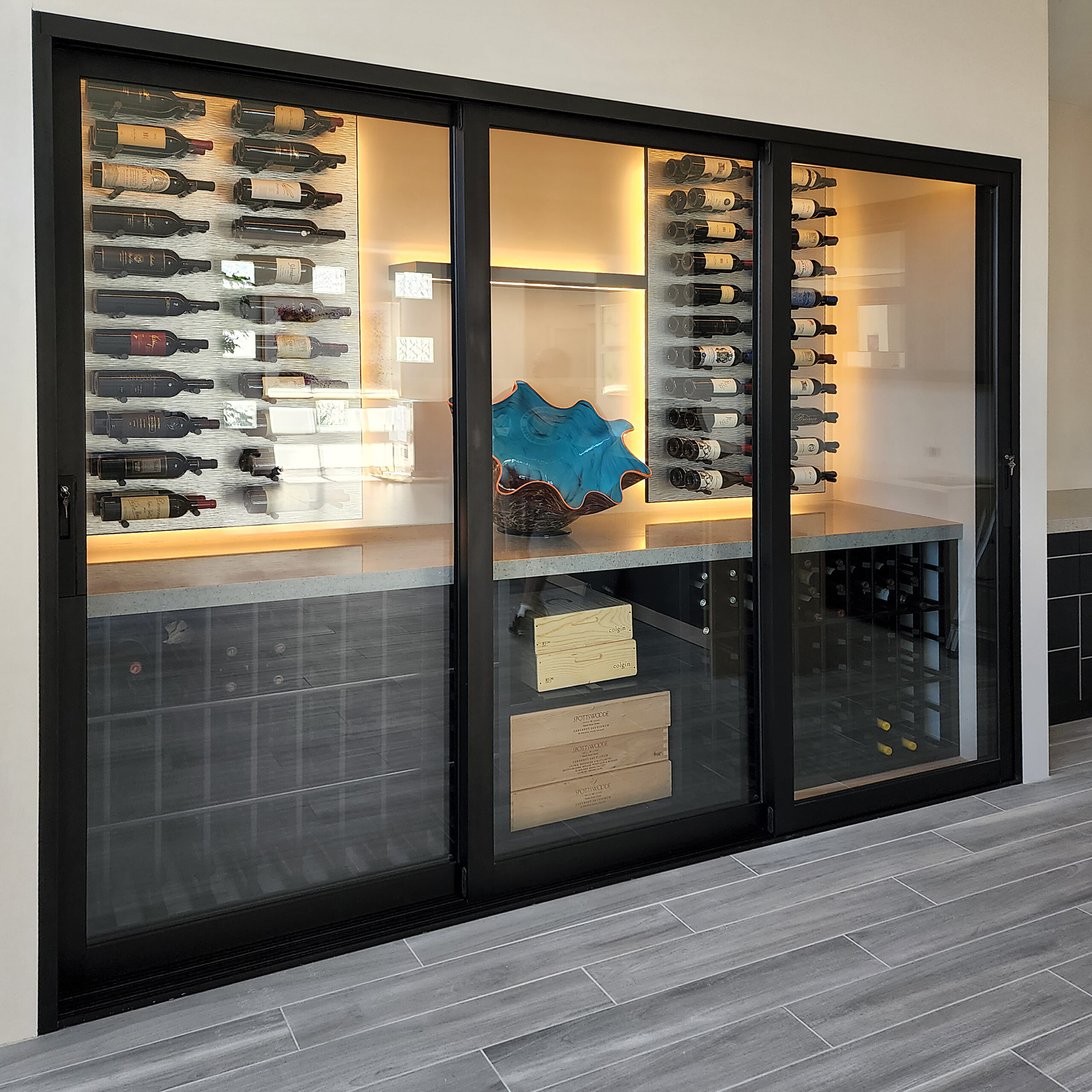 29 Aug

Encino Hills

This beautiful wine feature in the Encino hills, with sliding glass doors with locking entry, couldn't wait to be populated with the homeowner's wine collection. The wine wall features a traditional cork view, and wood case storage lowers and doubles deep label view upper pins on metallic veneered back-lit panels.

What can Cellar Masters design and build for you?

Contact us at 805.375.5040, and one of our representatives will be more than happy to get you to the next step of designing your new wine cellar.